By Michelle Abd'Elaziz
Libraries are important community political subdivisions. When libraries provide curb perceptions due to their location and attachments that only the elite are welcome this is troublesome for the the health and growth of the community.
A library in a progressive community in Detroit along the corridor of Jefferson East community has a wonderful library. However does its curb appeal communicate welcome to all? The library is across the street from public housing and the Chene/Jefferson Corridor has lots of low income housing within market rate apartments. I am particularly interested in these types of communities and the social control and exclusivity which placemaking often projects for the low income communities. Upon visiting this community I was disturbed by the library's curb perception and viewed what I saw surrounding the library as a turf issue. The library is situated as the end cap of a mall location which may not be idea for the community since a mall location with entrances to retail and stores from an inward perspective rather than a street entrance may convey to many non-access.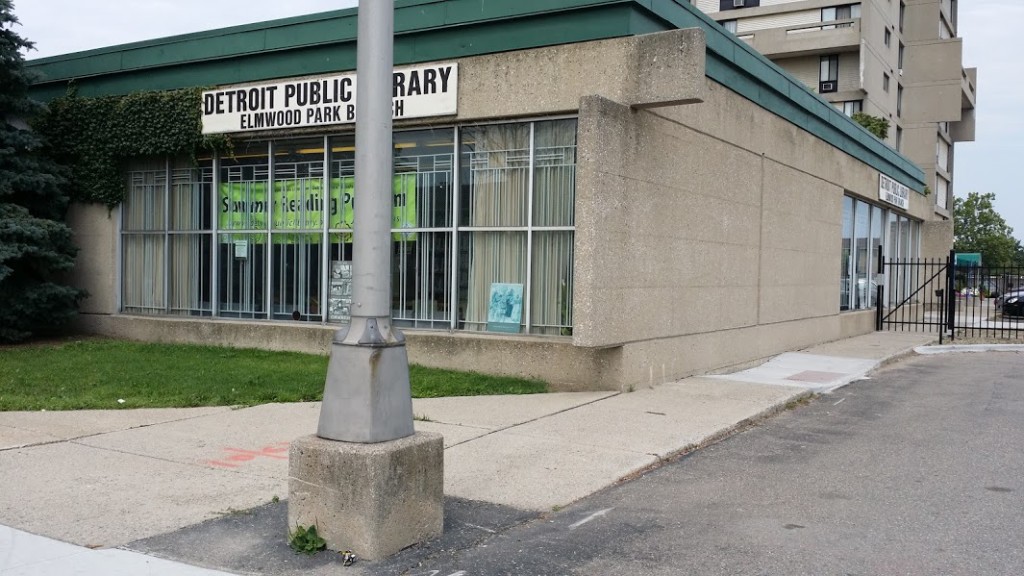 On the right we can see how access to the library lies within the privatized space
The selection of trees outside the library facing the street communicates secrecy as well as the site is secluded from visitors engaging with the street. On the right side of the library an access gate to the high rise building housed with community elites conveys a non-access message again. On the left side of the library is the entrance which is not as user friendly as it should for an entrance way.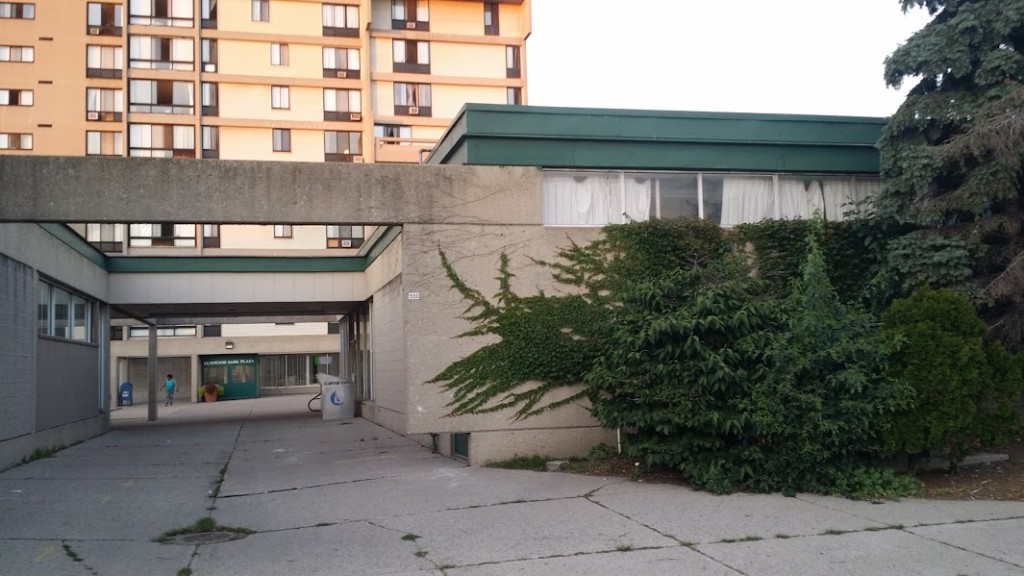 The garden liying in the inner courtyard
Many in Metro Detroit are proud of the Jefferson East Corridor community. While this community is making great strides in revitalization it should not block through social control the one political subdivision of learning for the least amongst the community. Detroit is moving forward, the question is for who? The poor, oppressed, and disenfranchised view things significantly differently and we urban planners are charged with aiding the safe passage of access to all in the community.